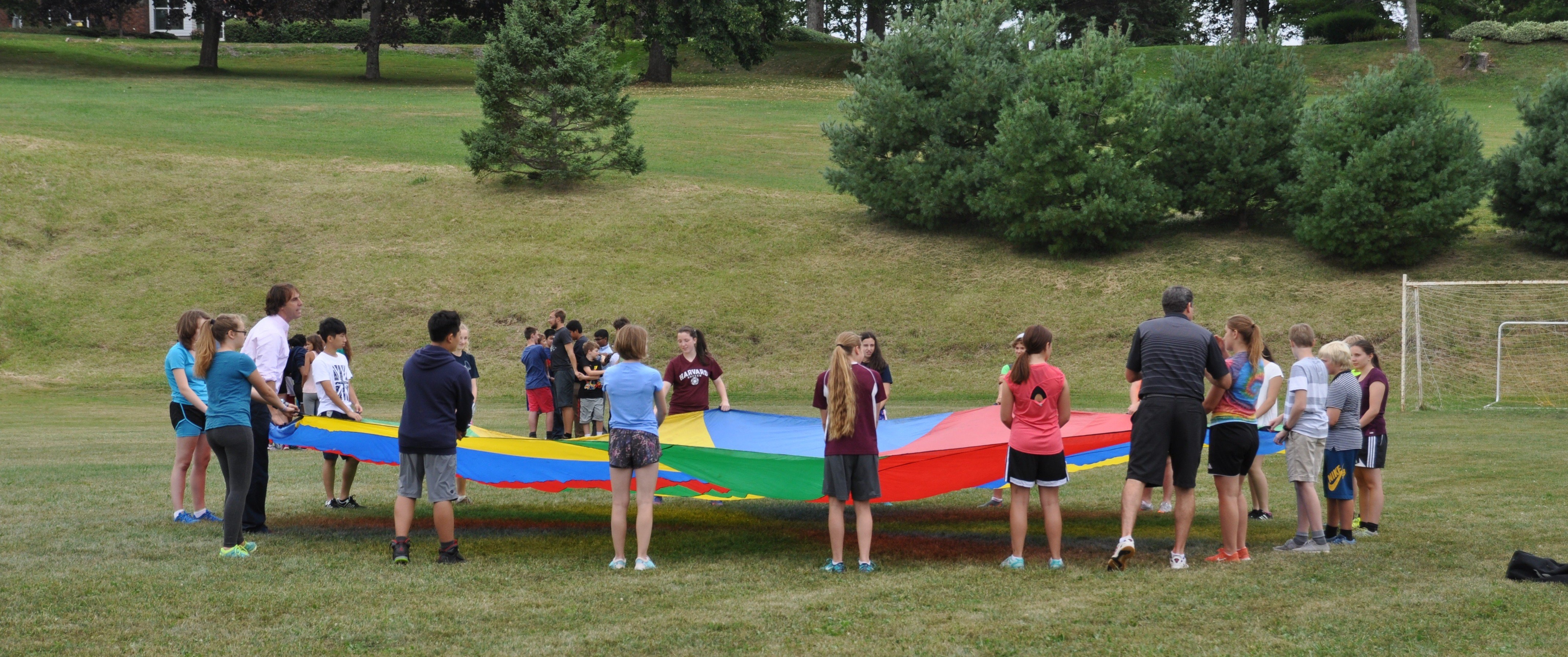 Every KES student has their unique stories about their days at King's-Edgehill School and many of those stories include all four pillars of the KES experience: academics, arts, leadership and athletics.
Take for example one-week last May which not only marked the end if IB exams, but also saw our varsity sports teams competing in tournaments, followed by a musical extravaganza, and then a formal ball celebrating the 254 Cadet Corps. This is a perfect example of all four pillars taking on a significant portion of the KES experience for all students.
Quite often you will see the quad of our School full of frisbees and footballs as well as students studying, practicing their instruments or their lines for a play, or getting ready for hockey or soccer practice.
We know that not everything can be learned in a classroom. Many lifelong skills are picked up on the fields, courts, trails and hills of campus, which is why athletics is one of our pillars. Athletics teaches teamwork, promotes a lifetime of physical fitness, develops self-discipline, builds camaraderie with fellow students, and is a great way to have fun.
Similarly, thanks to our Leadership pillar, KES students develop into leaders ready to help their local communities or to participate in the betterment of the international community.
The KES Academics pillar teaches our students how to learn from teachers, fellow students, and to explore ideas on their own. We like to say "teach the student, not a class" because we recognize everybody is unique in how they learn.
The Arts are also an essential part of student life at KES. Art exposes students to varied cultures, to history,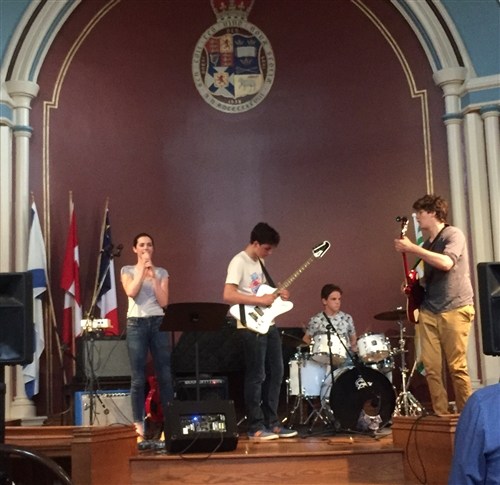 and connects them to the world at large. Students participate in art classes offered through our curriculum or they can participate in our varied co-curricular activities.
Grade 12 student Linus Mulherin is the perfect example of how KES students swing from Pillar to Pillar like Tarzan. One day last spring, he came to School in classroom dress, changed into his formal cadet reds at lunch, jumped into his rugby kit afterwards to hit the pitch and then transformed again to play bass guitar in Convocation Hall.
With a King's-Edgehill education, your child will be able to stand firm on the bedrock of experience and knowledge that our four pillars produce.
We fit more into every day. Peek inside a typical day with our downloadable photojournal, A Day in the Life of a King's-Edgehill School Boarding Student.