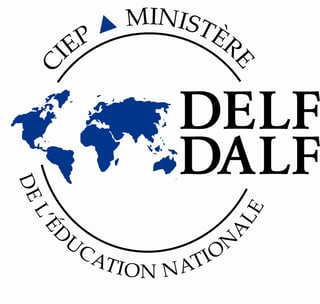 At KES, we encourage our students to be more. This is the case for all academic studies, including languages. It is one of the reasons we encourage students to study and learn the French language. For those students who are proficient in French or see it as a requirement for their IB diploma, we urge them to have their language skills certified.
The DELF and DALF diplomas test and certify a person's French-language skills. The DELF (diplôme d'études en langue française) is for beginners and intermediate-level learners and the DALF (diplôme approfondi de langue française) is for more advanced learners.
In total there are six separate diplomas issued by the French Ministry for National Education to certify French language skills. These diplomas are valid indefinitely. DELF and DALF certificates are developed by the Centre International d'Etudes Pédagogiques (CIEP) and reflect the six levels of the Common European Framework of Reference for Languages (CEFRL).
DELF and DALF evaluate French language skills in four areas: reading, writing, listening and speaking. The DELF examinations are written to reflect the age of the candidates.
King's-Edgehill students are encouraged to demonstrate their French competency by writing the DELF exam, particularly if they are enrolled in pre- IB or current IB French. In any given year, KES has approximately 5 to 7 students. If necessary, online prep courses are available for the DELF.
Over the past few years, more than 35,000 Canadians have taken the DELF-DALF exams. The exams are quickly becoming well-known and are opening doors at universities in France, as well as at a number of other European and Francophone universities.
If a KES student wishes to pursue a post-secondary education or professional life in which they wish to be recognized for their French skills, the DELF-DALF diplomas not only add extra value to a university application and a resume, but they are often used by employers looking for French language employees.
King's-Edgehill offers students ample opportunity to learn French as well as build on their French language skills. Our Junior Students receive French instruction at the academic or honours level and we offer Science Humaines to our Grade 8 and Grade 9 Honours classes.
For more information on how King's-Edgehill can help your student embolden their French language skills, plan a visit!