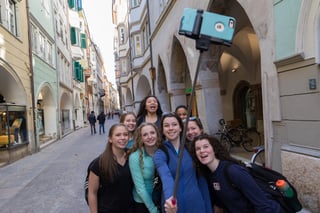 At King's-Edgehill School learning goes beyond the classroom, beyond the local community, and sometimes beyond the province and country. As with every academic year, 2017-2018 will see plenty of opportunities for day and boarding students to learn and experience life outside of School.
If your child has an interest in exploring the world, be sure to check out the trip to the Unites Arab Emirates KES has planned from March 11 to the 22, 2018. This 12-day visit to Dubai and Abu Dhabi will give students the unique opportunity to explore one of the most popular travel destinations in the world. Students will not only be immersed in the Arabic and Islamic culture and language, but they will also have the opportunity to visit the Grand Mosque, iconic skyscrapers and city-sized shopping malls.
There will also be a trip to the desert, where students will have the opportunity to experience an exciting sand dune ride, camel rides and much more.
If your child has been longing to go to Europe, KES will also be offering a Europe Trip in March 2018. This trip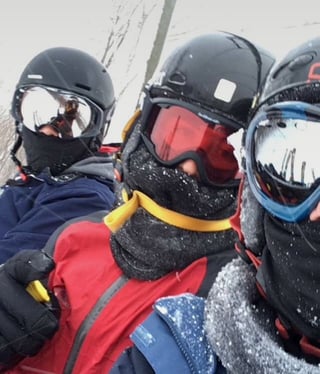 will see students exploring Switzerland, Austria and Italy. They will explore mountaintops and fortresses, a medieval city and indulge in Swiss chocolates and folklore. They will also visit Venice and enjoy cooking and dining in the Tuscan hills
In addition to these special travel opportunities, KES also offers trips as part of our regular academic and athletic programming, as well as shorter trips, such as our mid-term break ski trip to Jay Peak, Vermont, USA. Similar to last year's ski trip, the 2018 ski trip will also offer students the chance to ski, relax and enjoy all winter has to offer from a ski-in, ski-out mountain side resort.
King's-Edgehill School makes sure there are travel opportunities for every grade, whether it be trips to universities or to exciting places during March Break. KES students are always on the go! For more information on trips and travel opportunities available to all KES students, download our "Oh, The Places You'll Go" Photojournal.