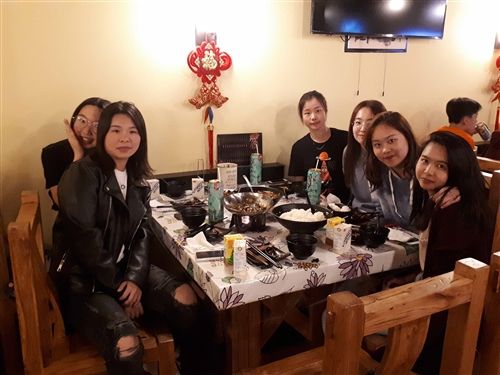 Our King's-Edgehill International Committee, led by Grade 12 Prefects,
Jiawen (Madison) Mu and Chang (Gavin) Liu
, organized our first excursion of the school year to celebrate the Moon Festival. We visited a new restaurant on Spring Garden Road in Halifax called
Huole
for our celebration. The restaurant offers a huge selection of authentic Chinese cuisine including barbecued meats, stewed spicy dishes, and a variety of unique vegetarian dishes.