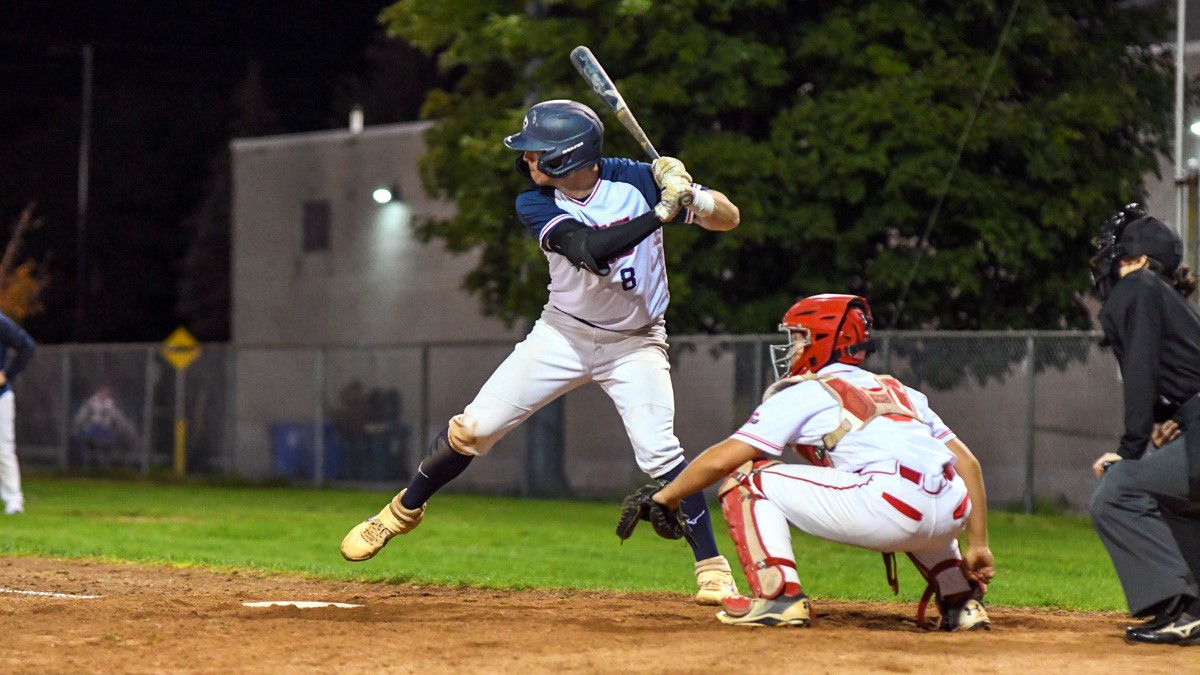 Exciting news from our Highlanders prep baseball programme:
Outfielder Cam Rendell '22 has been invited to the Milwaukee Brewers scout team!
Cam Rendell '22 lines up an incoming pitch

For those who may not know, the Milwaukee Brewers are a Major League Baseball (MLB) team. Scout teams are comprised of top high school players across North America and serve to track progress, send in reports to scouting directors and ultimately create a pool of high-calibre prospects. Scout teams allow MLB personnel to identify graduating seniors who might be considered for the draft the following year.
This is an amazing opportunity for Cam that has come as a result of much hard work. This past weekend, he participated in the Arizona Fall Classic – an invite-only college showcase that provides opportunities for youth baseball players to improve their skills by playing against top-level competition from all over Canada and the USA. Following the Fall Classic, the 17-year-old student-athlete will be travelling to Jupiter, Florida to participate in the Perfect Game Wooden Bat tournament – a highly scouted event by every MLB team and top colleges across the USA.
"Cam understands that his hard work in the classroom is just as important as the work he does on the field, and this is what will provide him with opportunities in the future," said coach Trevor Wamback, former Montreal Expo '98. "With Cam, there is no ego, he leads by example and is one of the most humble players I've ever trained – a true character guy who is super competitive."
Cam has had a solid start to his career with a 2019 Canada Cup gold-medal earned while playing for team Nova Scotia in the 17 and under division. He can also run from home to first in 4.0 seconds (MLB average is 4.2 seconds), has an exit velo of 95 mph, and a throwing velo from the outfield of 90 mph.
Next year, Cam aspires to play Division 1 baseball in the States, and we have no doubt he will do just that.
The KES prep baseball programme develops players to be the best they can be by focusing on the finer details of the game to maximize their development and expose their talents south of the border. We provide players the full college experience before they get to college, ensuring a seamless transition in terms of academic accountability, time management, initiative, ownership, and leadership. Most importantly, we use the game as a forum to teach our players to be caring, secure and respectful human beings.