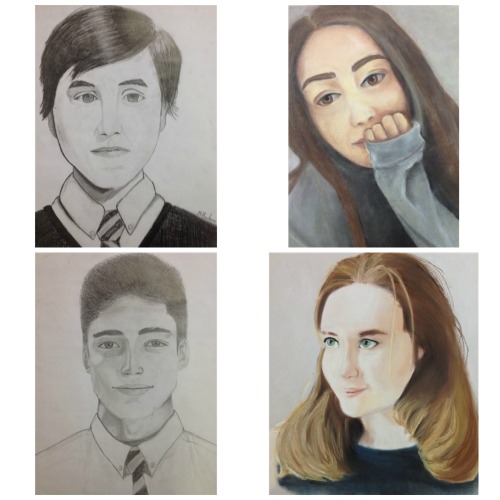 Once again I am very proud to announce our Annual Grade 11 & 12 IB Art Exhibition with the
Opening Reception on Thursday, March 28th

at 7:00 pm in our Stanfield Dining Hall/McLellan Annex
.
This final exhibition is the culmination of our students' IB experiences. They chose a selection of their work which articulates the purpose and intent of their show. I think you will be pleasantly surprised at the quality and diversity of their work.
One of the first projects that the students completed in the
Grade 11 IB Visual Arts class
was a self- portrait. They were taught the proportions of the face and offered different materials to work with. Most students decided to use soft pastel chalk. They used both a photograph of themselves and a mirror. This is a very difficult project and they all should be very proud of their results. These self-portraits will be in our IB Art Show on Thursday, March 28.