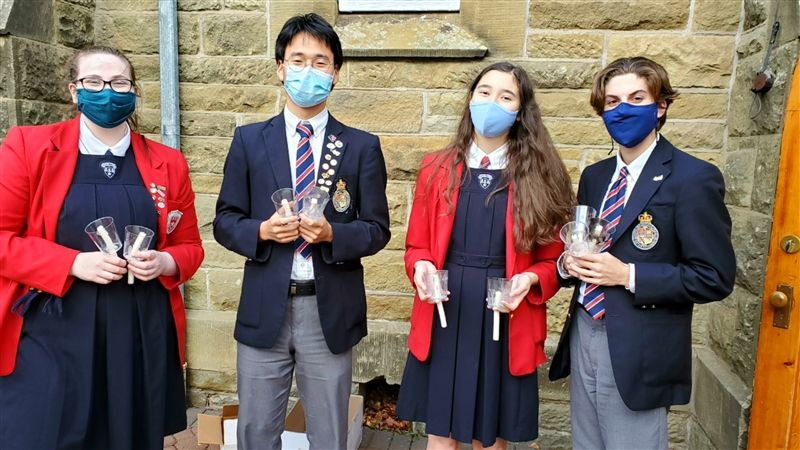 They have no special hoodies, no sweaters with distinguishing marks, no 'branding' bling or swag to highlight and signal any sort of prominence. Nothing that screams 'look at me, look at me'. But there they are, day in and day out, faithful and reliable, responsible. They are the Chapel Prefects who serve quietly and responsibly, greeting students and faculty alike as they arrive at Chapel and organizing the servers and readers in time for the services. Along with our organists,
Mr. Steven Roe
on Tuesdays and Thursdays and
Will Ahern
on Mondays and Fridays, they are the most dependable and reliable of all the School with respect to Chapel. Their service is leadership without the need for attention and reward; the satisfaction lies in doing well what is needed to be done. They exemplify the best and truest sense of service and sacrifice.