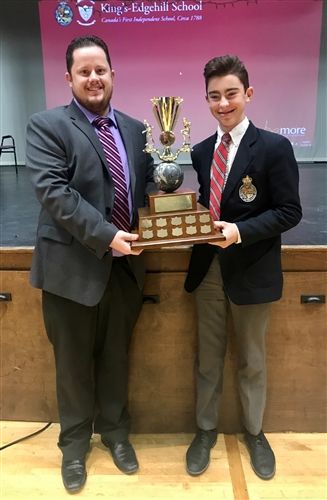 The Second Annual Crawford Cup of Bowling Brilliance was presented to Grade 9 student,
Greyson Corbett-Lumb
, at assembly this week. The winner is the best bowler in the Junior School based on a tournament recently held at the local alley.
Mr Dwayne Crawford
, our KES Business Manager, made the presentation of the trophy he designed using his favourite ball from tournament play.