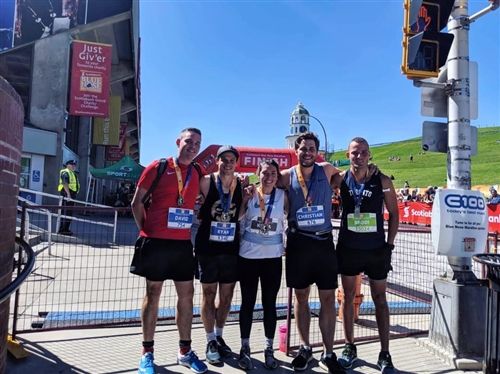 Traditionally, the Bluenose Marathon (Nova Scotia's race weekend) is held over the long weekend in May, but this year it was held over the June 8th-9th weekend. Rumour has it that it was the nicest weather for the races in many years, and it was well represented by our King's-Edgehill community.
The Lifemark 5km race kicked off the weekend, and it was a fast course around the Halifax downtown core. Impressive results were achieved by
Mr. Brodi Robinson
(18:35) and
David McCurdy '19
(21:12) who finished 12th and 53rd out of a large field of over 2000 runners.