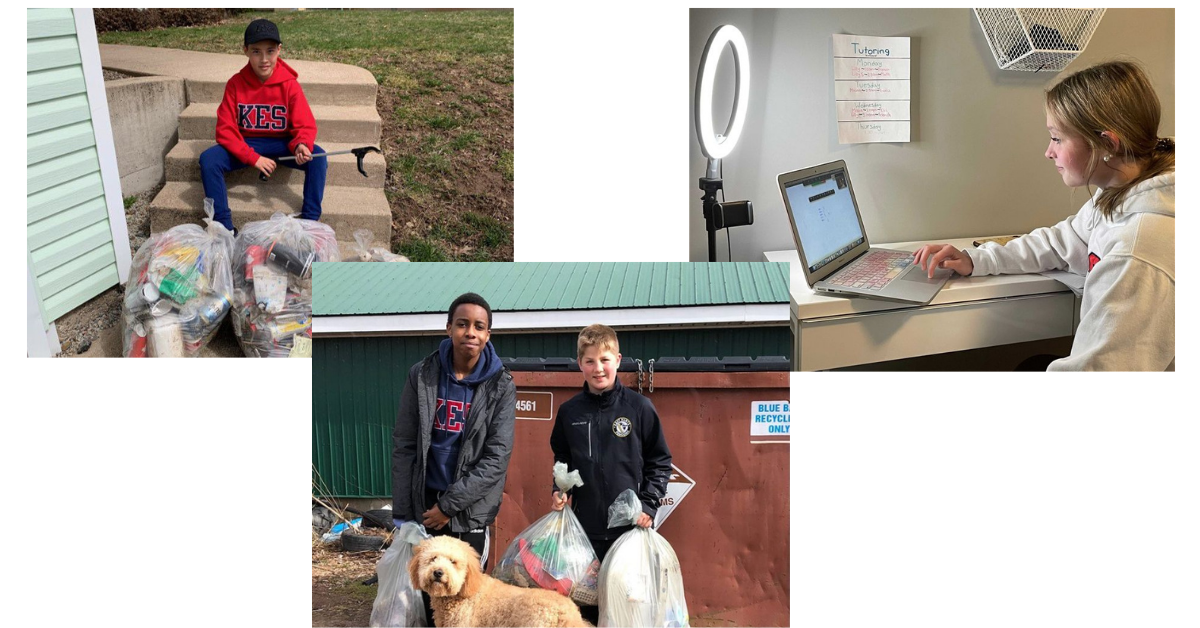 Years from now, we will look back on the COVID-19 lockdown and remember where we were, what we did, and how we coped. Some will be able to say, "I made a difference for someone else during this difficult time." It is true that one of the best ways to deal with the uncertainty and anxiety associated with the pandemic is to focus on helping others. I have discovered that several of our students quietly are doing just that.
Fox Sullivan
,
Hunter Hood
,
Dami Adeniji
and
Chaz Faucher
have taken advantage of spring afternoons to get outside in their respective communities and pick up garbage.
Isabella Barker
is focusing on greening up her community as well through a highway clean-up program. She complements her outdoor activities by making creative cards of caring for the elderly and lonely.
Eva Palov
has dedicated hours of her time as well to card creations that spread messages of support and hope. And there are many others who do the same. Students don't have to look far to find meaningful ways to help others.