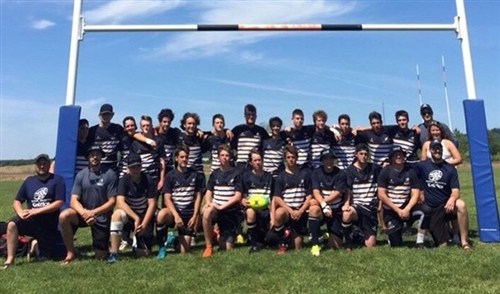 Soon after the high school rugby season ended, a number of our current stud
ents and recent graduates continued their efforts on the pitch throughout the summer as members of our Provincial rugby programme, the Nova Scotia Keltics. The 2018 most outstanding male contributor and current University of Western student,
Alex Otto (2012-18)
, led the charge on the Under-18 team. Joining Ale
x was current Senior student and Prefect,
Ben Lohr
.