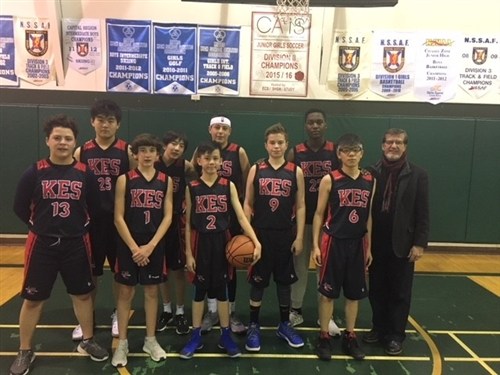 The ACIS Basketball Tournament was once again a success with KES being represented by three competitive teams. The Junior Boys finished second in the six team tournament dropping the final to Fountain Academy.
Righo Etou
once again led the team in many respects scoring often and controlling the rebounds.
Lucas Tam
hit several three pointers,
Rodrigo Morales
made many steals and
River Qi
used his size to the team's advantage.
Luis Ganem
brought energy to the defensive side of the ball, along with
Will Ahern
, who also hit several long shots.