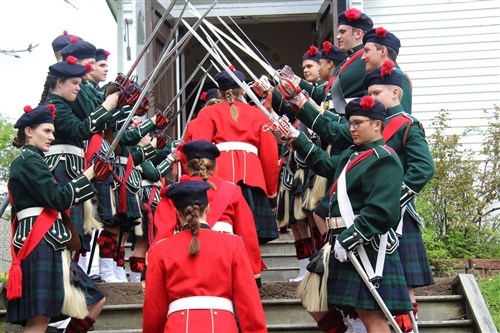 Teach us to care and not to care. These words from T.S. Eliot's poem
Ash Wednesday
served as a framing device for
The Reflections
read at the annual Church Parade held at Christ Church, Windsor, on Wednesday, May 23
rd
at 3:00pm.
Head Boy, Arturo Ramirez Balderas
, read the First Lesson from
Genesis
on the story of the Tower of Babel, while
Head Girl, Meredith Chambers
, read the story of Pentecost from
The Book of The Acts of The Apostles
. Babel is not a just-so story that seeks to explain the origins of cultures and languages - as if such things were the result of divine punishment - but about human pride and presumption in the imposition of one language and culture, essentially denying the God-given diversities of our humanity. Such is the form of all and every form of totalitarianism past and present. Pentecost celebrates the diversity of languages and cultures, demonstrating that the real truth and unity of our humanity is found in and through those diversities as authored by God. Unity and diversity are not human constructs in this view but divinely established.