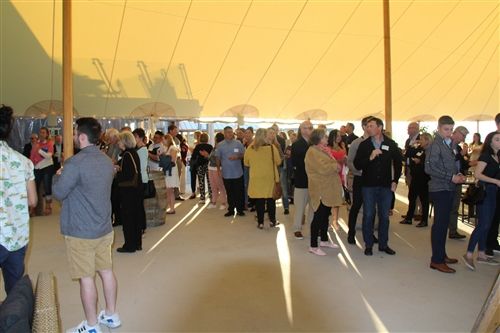 Last year,
Heather Strickey and Jenn Shaw
in our Advancement and Alumni Office took a leap-of-faith and planned KES's biggest off-site Alumni event ever(!!) in collaboration with the Lightfoot & Wolfville Winery, owned and operated by
Michael Lightfoot (1983-84)
and daughters
Rachel (2003-09) and Kori (2009-12)
. It's a beautiful property with a gorgeous view and delicious offerings from both the kitchen and the vineyard—not to mention the wood-fired pizza oven on the patio! The event was such a success, we decided to do it again this year, and the result was an even bigger and better night—this time with the added musical talent of Alumni who played a mix of classic cover songs and stunning original compositions!