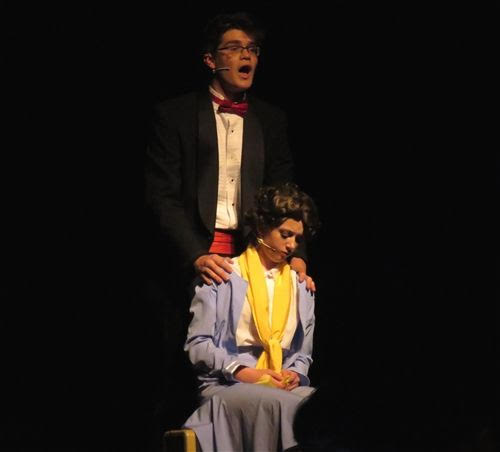 Seniors
Max Cole and Katie Goddard
are this year's Head of our Arts Committee and, boy oh boy, do they have the talent and experience to lead our KES artists through a successful and fun-filled time. Together, they cover all of the bases when it comes to the Arts, leaving no component of visual or performing art out of their auspices. They have assembled their committee of a dozen like-minded musicians, thespians, visual artists, creative designers, and dancers, and you can bet that they will be spearheading fantastic projects and events in the months ahead. Already,
Katie and Max,
along with a cast of others, are underway with rehearsals for our upcoming
Senior Musical,

Chicago, High School Edition, which will open November 21st
.